2021 AIP Summit - January 4-10, 2021
Friday, November 27th, 2020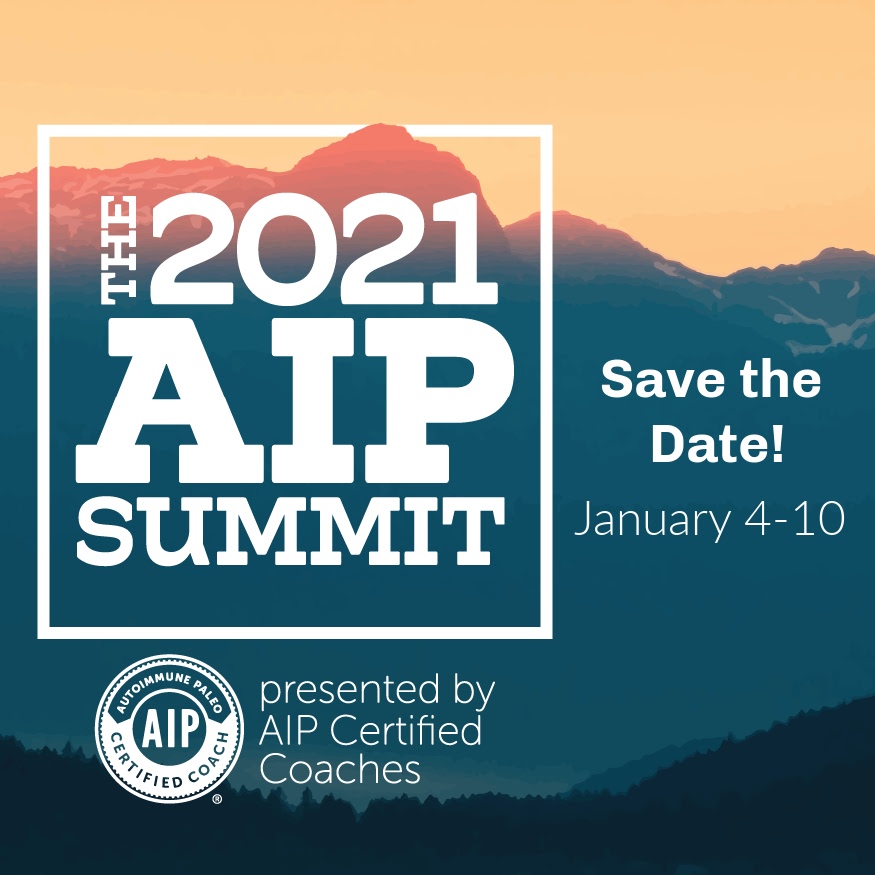 I have exciting news! I'm going to be a featured speaker at the upcoming 2021 AIP Summit. In my talk, fellow AIP Coach Marla Evans and I discuss some of the common roadblocks people face as they incorporate AIP into their lives. These roadblocks can be internal (like perfectionism) or external (like a pandemic!). We help you identify your roadblocks and present strategies for busting through those roadblocks.
My talk and the other sessions will all be available for you to watch for free, thanks to the support of our generous business sponsors.
Learn more and reserve your free seat at the virtual summit TODAY! Click here to reserve your free seat.