2020 AIP Summit - January 6 - 12th 2020
Sunday, November 24th, 2019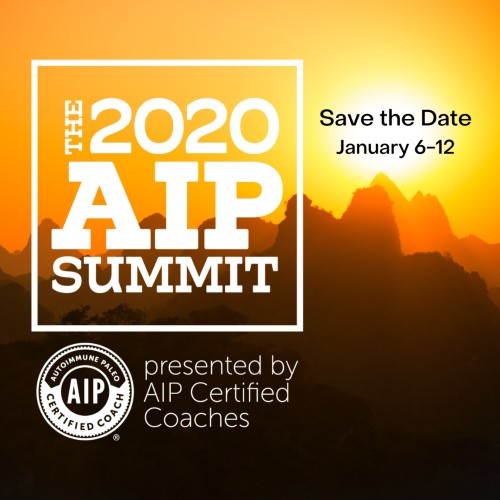 I have exciting news! I'm going to be a featured speaker at the upcoming 2020 AIP Summit. In my talk, I use psychological research and behavioral principles to lay out a model that allows anyone to get started on the Autoimmune Protocol, or recommit to AIP, or figure out why past attempts to use AIP haven't succeeded yet.
My talk and the other sessions will all be available for you to watch for free, thanks to the support of our generous business sponsors.
Learn more and reserve your free seat at the virtual summit TODAY! Click here to reserve your free seat.